The Myth of Totummy
'The Myth of Totummy' - it is said that this group of creatures used to wander the ancient lands .. with their superior intellect and strength .. warding off evil spirits and saving lost kittens from really tall cactus' (this is why they stand on each others shoulders). Gigantic 'Totem' poles were made in their image to scare off beasts and spirits, but this might have also scared away these guardians too.. we will never know.."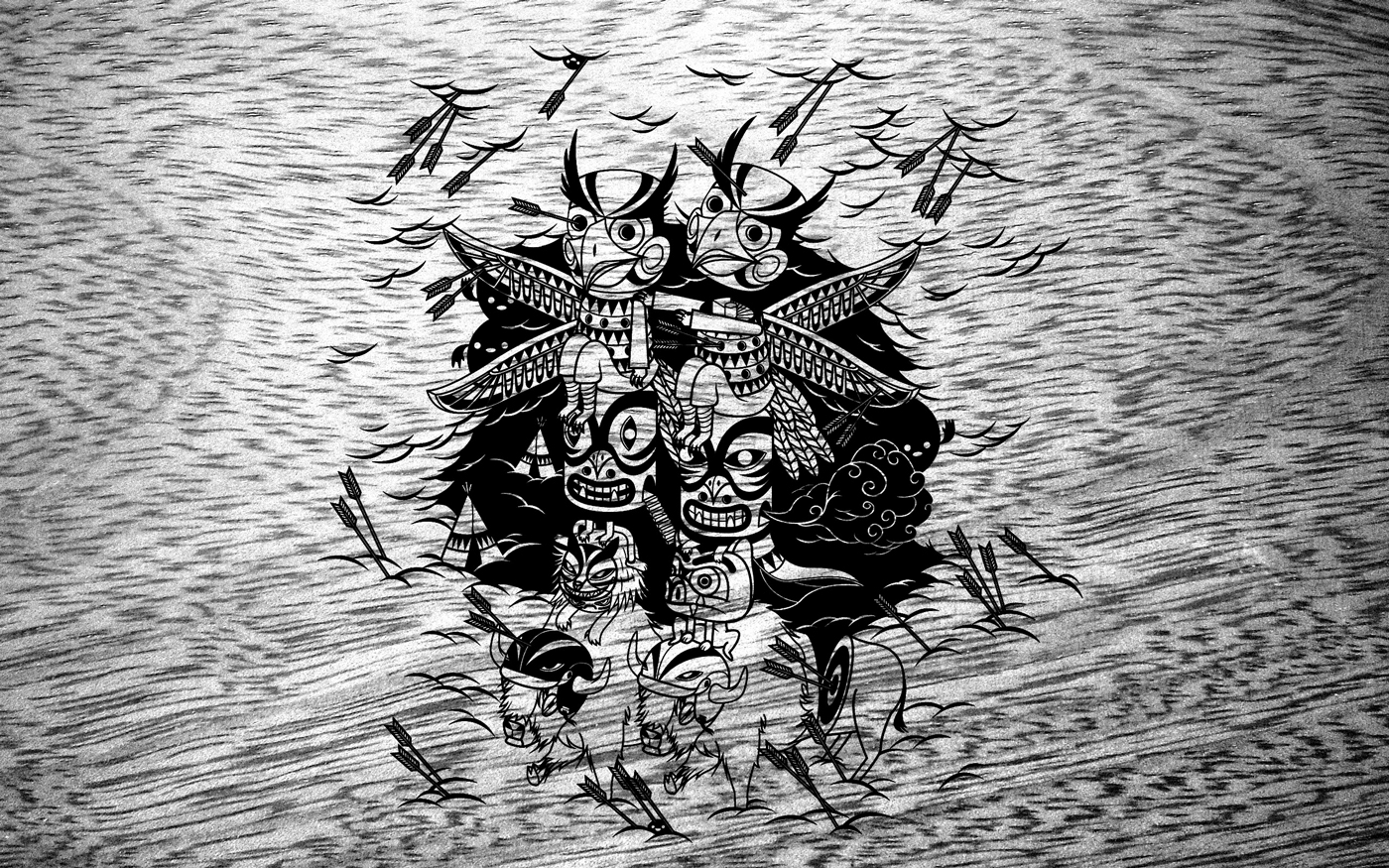 This illustration is now available as an art print / i-phone case / tote bag / t-shirt / pillow case
/ / Click to BUY \ \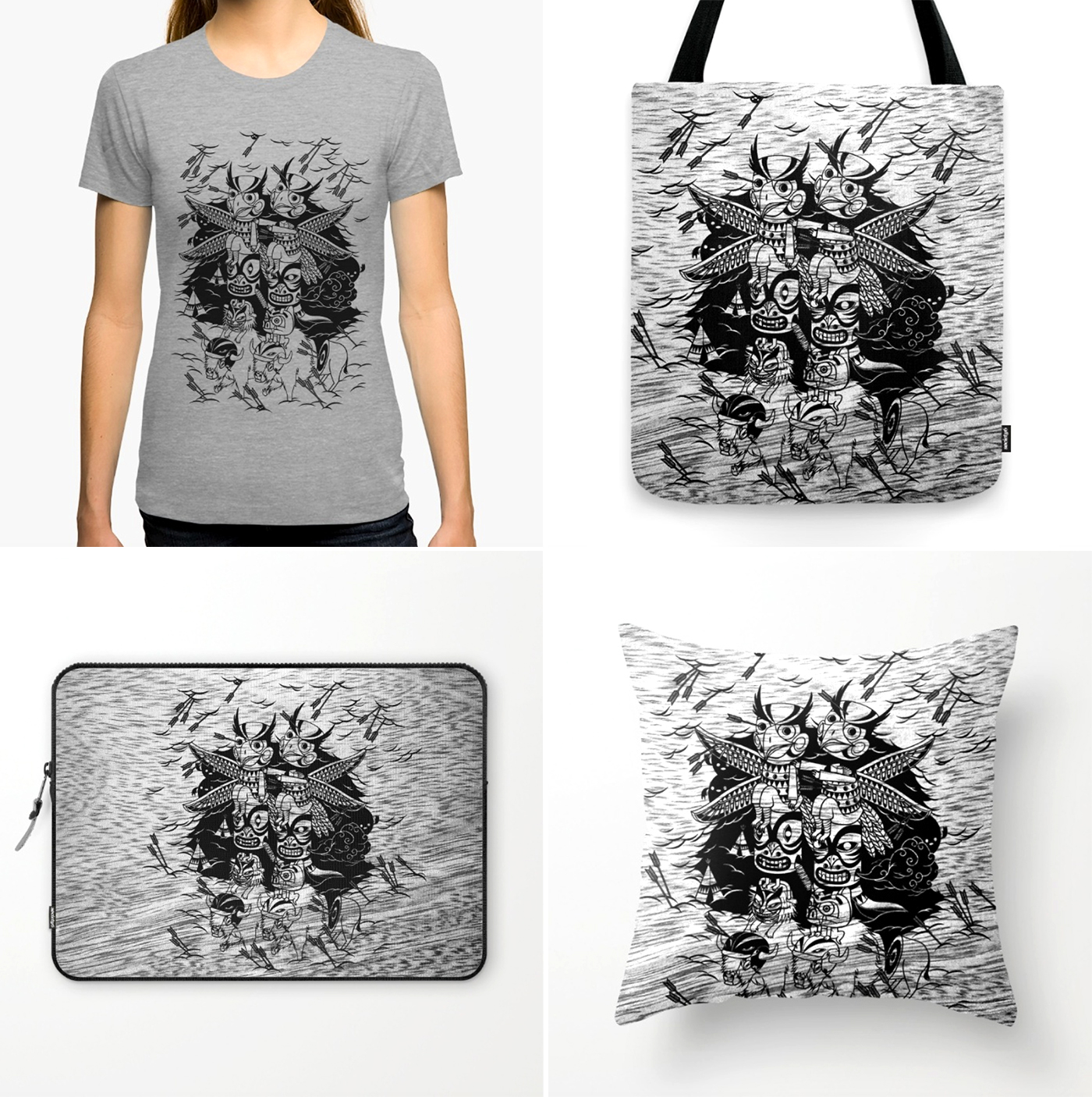 This is my cover for the Publishers Club's first 'zine' + launch event x in collaboration with Inkygoodness. The Zine is filled with beautiful black and white illustrations, plus four fantastic covers to be screen-printed live on the day, including artwork by
Daren Newman
,
Lesley Barnes
,
Simon Wild
and
myself
.
Some photographs of the 'live screen printing' in progress below: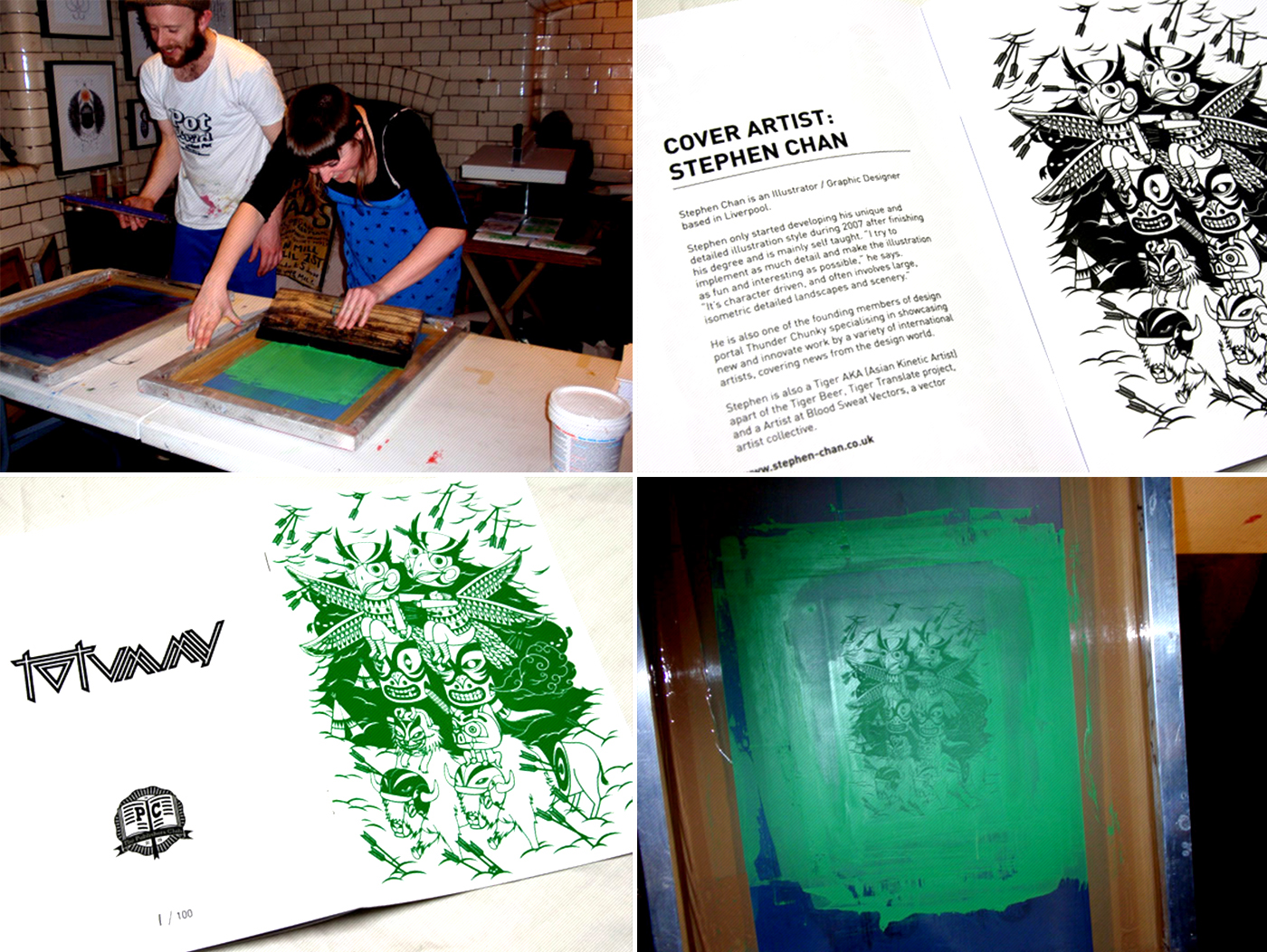 Some photographs of the 'Publishers Club x Inkygoodness event' below: