Lane Crawford Shoebox Art
Illustrations and Pattern design for Lane Crawford Shoebox Art display in Hong Kong and several locations around China. Inspired and featuring Louboutin Sneakers.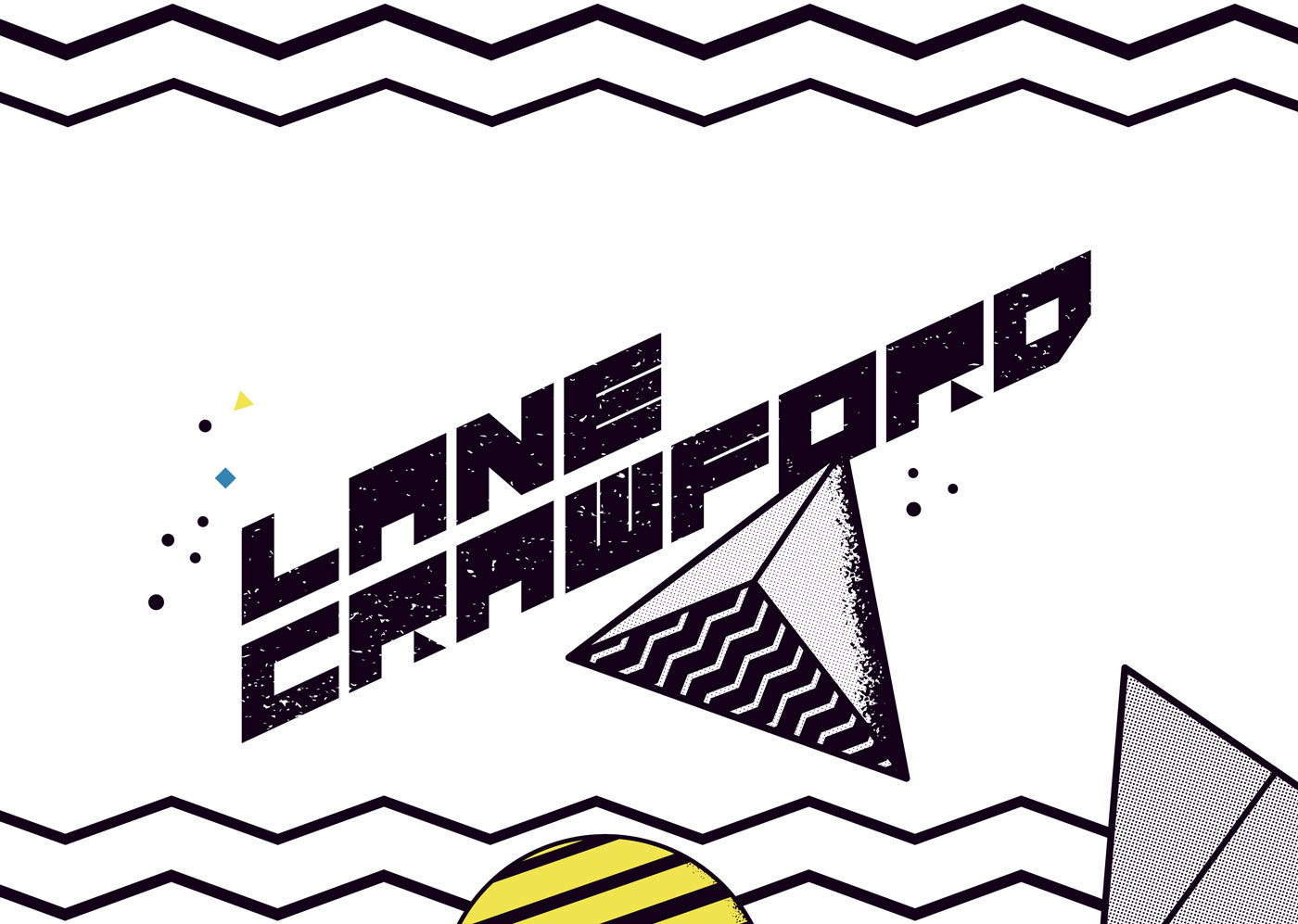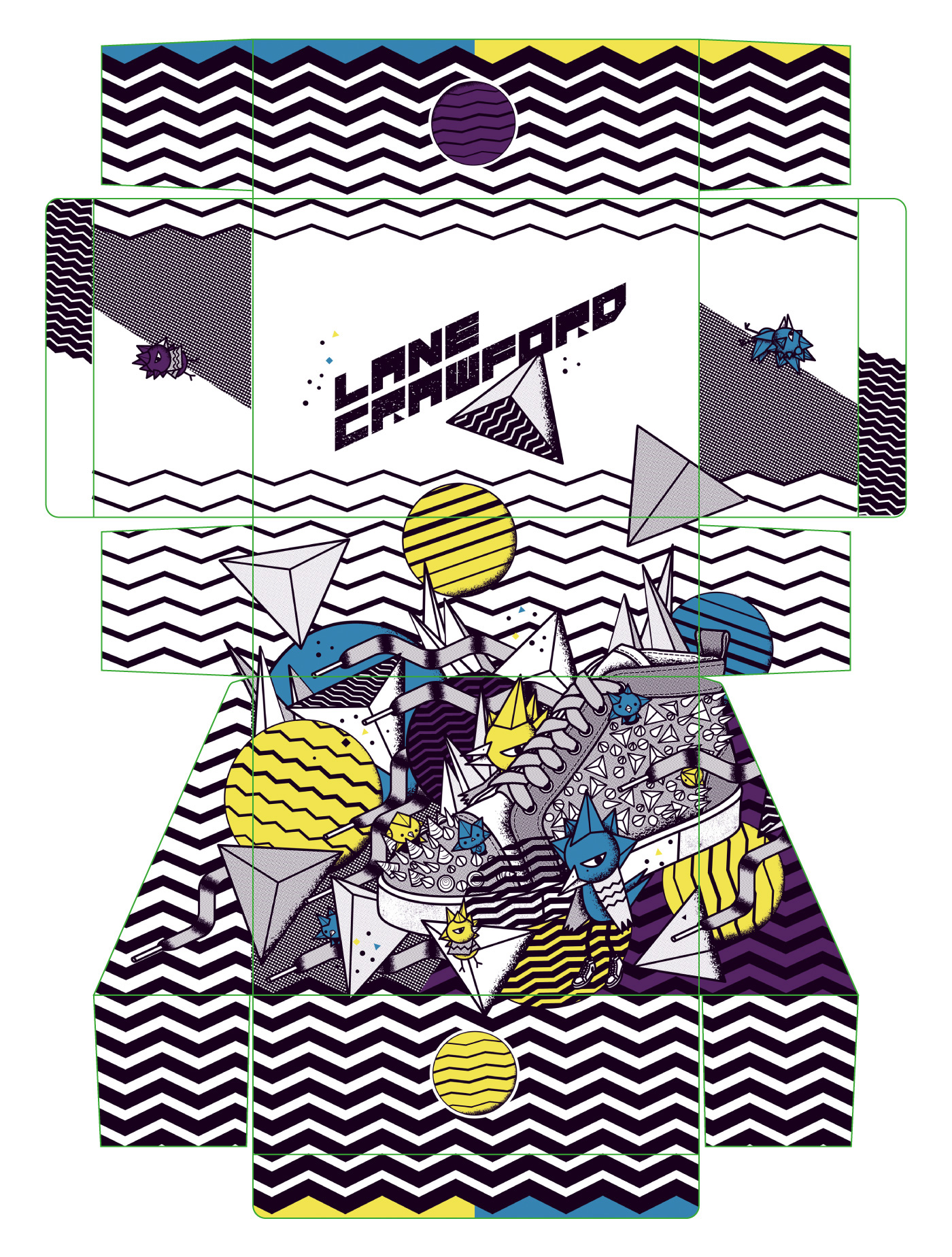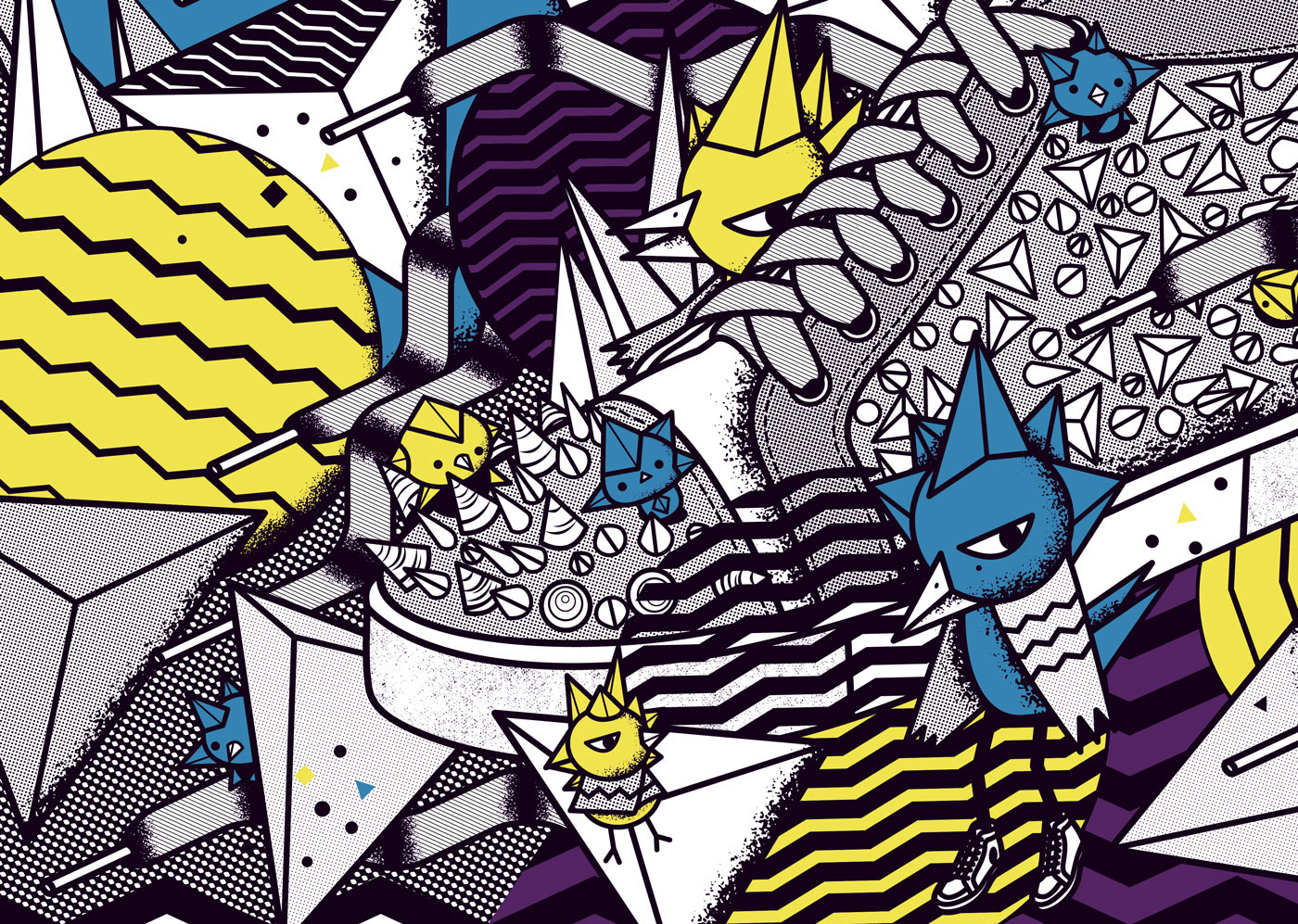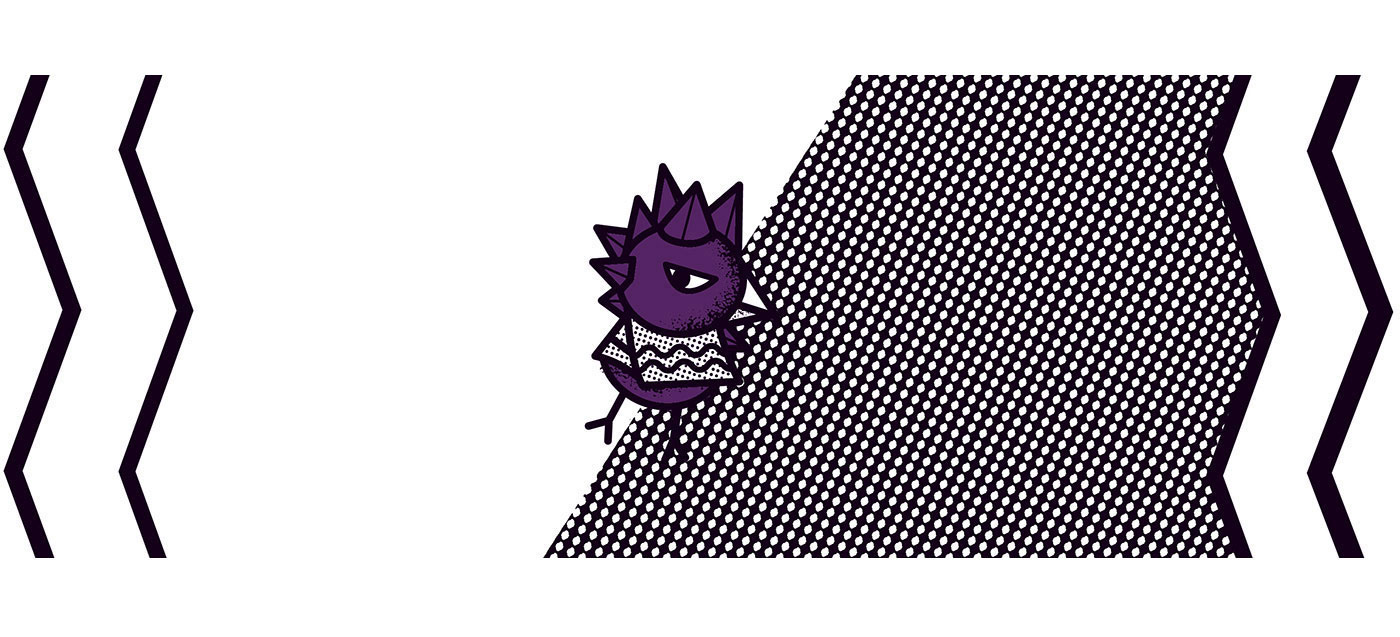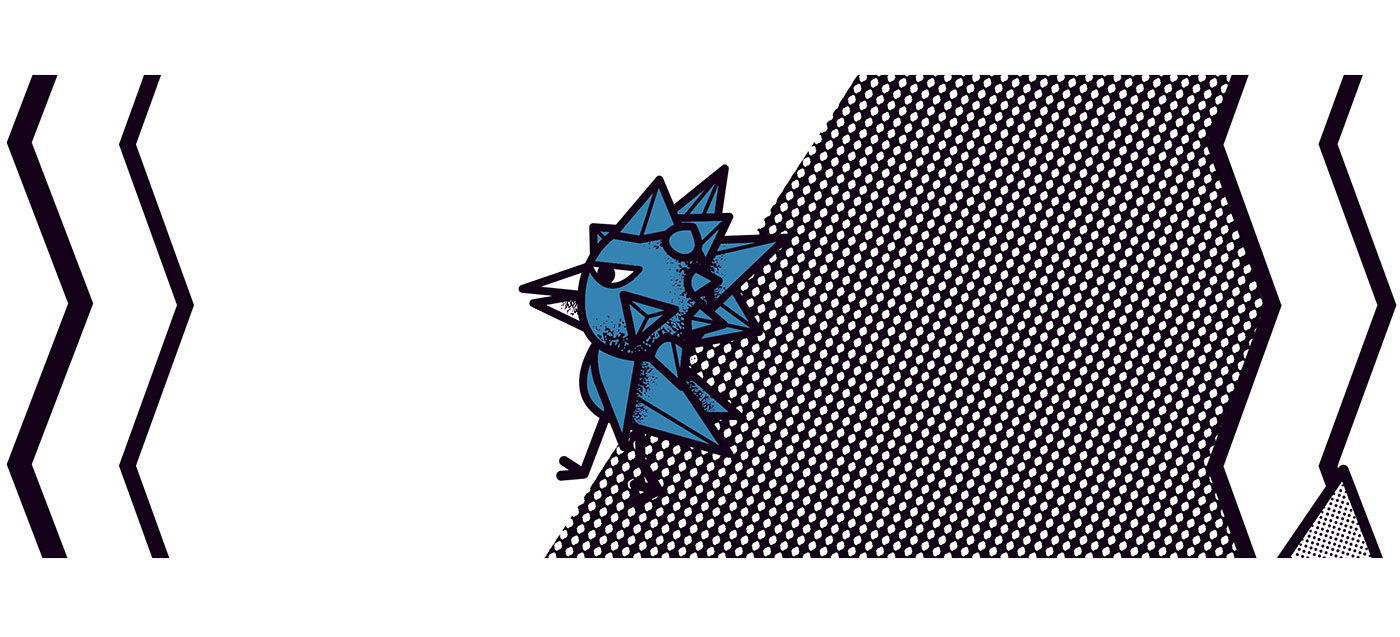 | Reworked illustrations integrating sneakers into the designs (because of scheduling issues)
which gave me time to experiment with various halftones and textures for screen printing.